Dr. Isabella Nguyen
Pediatric Dentist
Dr. Isabella Nguyen, a board certified Pediatric dentist since 2010. She began practicing dentistry in 2008. She received her education from the New York University College of Dentistry and Brookdale University Hospital. Dr. Nguyen loves playing the piano and loves spending time with her two daughters.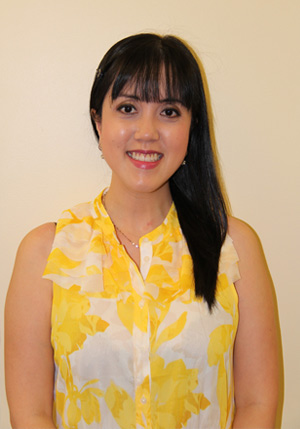 Dr. Simone Gainey
Pediatric Dentist
Dr. Simone Gainey is a Board-Certified Pediatric Dentist, she is a 2012 graduate of Meharry Medical College School of Dentistry and completed a 2-year General Practice Residency at the University of Texas Health Science Center Houston in 2014. Upon realizing her passion for working with young children, she then completed a 2-year training in Pediatric Dentistry at Bronx Lebanon Hospital Center and graduated in 2017.
During her free time Dr. Gainey enjoys reading, traveling, watching sports, and spending time with family and friends.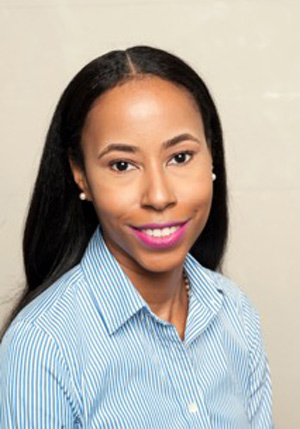 Dr. Jennifer Perez
General Dentist
Dr. Jennifer Perez has dedicated her entire professional career to exclusively taking care of the dental needs of children under the age 12 years old, she has extensive knowledge of pediatric dentistry and has been practicing pediatric dentistry since graduating from the University of Texas Dental School in San Antonio, TX in 1998. She has a passion for dentistry, especially working with children. In Dr. Perez spare time, she enjoys fishing, reading, exercising, and spending time with her family and friends.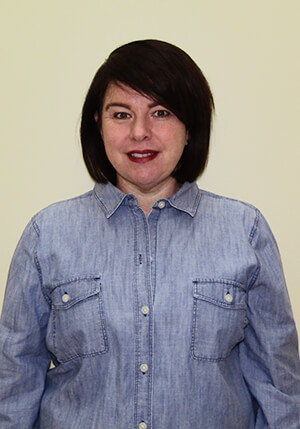 Dr. Garry Radford
Pediatric Dentist
Dr. Garry Radford Jr. is a Pediatric provider and has been practicing dentistry for over 50 years. He is a graduate of Meharry Medical College in Nashville, TN and later completed his Pediatric residency at Eastman Dental Center in Rochester, NY. Dr. Radford is inspired by his father and comes from a family history of doctors. In his spare time he enjoys helping others, jazz music, giving back to the community, healthy foods, and watching the discovery channel.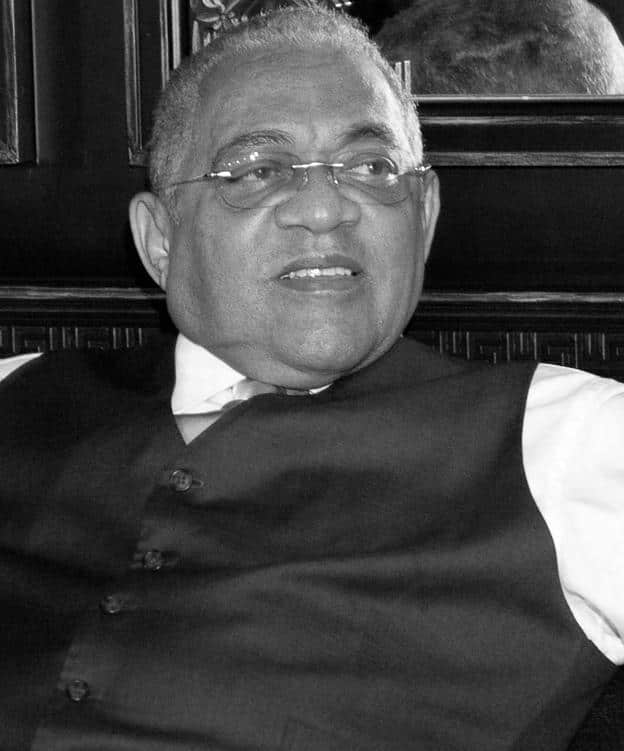 Dr. Shabnam Toopchi DDS
Pedodontist
Dr. Shabnam Toopchi is prominent pediatric dentist with a desire for providing high quality dental care to children. Born and raised in Iran, Dr. Toopchi attained her Doctor of Dental Surgery from Tehran Azad University in 2013. After practicing as a general dentist for 3 years, Dr. Toopchi discovered her ultimate passion was treating children. In 2018, Dr. Toopchi took her education a step further and completed her Pediatric Residency at TUFTS University School of Dental Medicine in Boston, Massachusetts. After graduating Dr. Toopchi continued to pursue her career as an Assistant Professor in academia at the University of Detroit Mercy School of Dentistry, where she was given the opportunity to teach dental students while expanding her knowledge. Dr. Toopchi prides herself on creating long-lasting and positive bonds with her patients while ensuring each of her patient's dental needs are met. In her spare time Dr. Toopchi enjoys traveling, cooking, and spending time with her family and friends.
In 2012, Dr. Haddad started her position as an Assistant Professor in the Department of Diagnostic & Biomedical Sciences at UT School of Dentistry and the following year was the recipient of the highly coveted John Freeman Teaching Award. Over the years, Dr. Haddad has served the Houston community selflessly through numerous community outreach programs and fundraisers focused on increasing awareness of oral cancer. She is the Founder of the Cancer, No More! foundation and co-chaired for the Interfaith Ministries for Greater Houston Best Friend's Brunch, St. Jude Children's Research Hospital Gold Luncheon, the Society for the Performing Arts Gala and the first Texas Taste Teaser Fundraiser that provided funds to conduct free dental services for underprivileged children, army veterans and the homeless population in the Greater Houston area. Dr. Haddad has been recognized as a STEAM Role Model by the Greater Houston Women's Chamber of Commerce and was honored and named by the Houston Woman Magazine in the Spring of 2019 as one of Houston's 50 Most Influential Women of 2018.
In her spare time, Dr. Haddad enjoys volunteering for non-profit organizations and spending time with her family.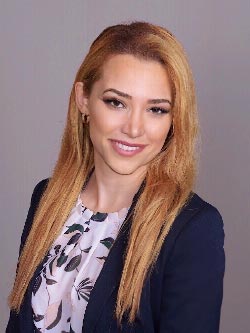 Dr. Sara Abedini
Orthodontist
Dr. Abedini completed her specialty in Orthodontics from the University of California, Los Angeles (UCLA) in 2017, obtained her Ph.D. in Orthodontics in 2012, and acquired her Doctor of Dental Surgery Degree in 2007. She graduated with honors and awards including the highest score in her class at the American Board of Orthodontics written exam. During her time at UCLA, she was a head TA and lecturer for dental students, contributed to orthodontic research, and had presentations at numerous events. She is a co-author of a book chapter about orthodontics treatment for patients with dentofacial deformities and syndrome. Before joining UCLA, she earned her Ph.D. degree from the Department of Orthodontics and Craniofacial Developmental Biology, Hiroshima, Japan where she was awarded the Monbukagakusho scholarship offered by Japan's Ministry of Education. After completing the program, she started working for the "Young Researchers Education Center" at Hiroshima University as well as working as a dentist for one of the most renowned private practices in the Hiroshima region.
Dr. Abedini's broad experience in the dental field since 2007 and more specifically in orthodontics gives her passion to treat patients who need advanced surgical treatment or clear aligners or patients with special needs.
In her spare time, Sara enjoys traveling, cooking, and spending time with family and friends. She is fluent in Japanese and now living in Houston excites her to start learning Spanish in her free time and get to know more about Texas.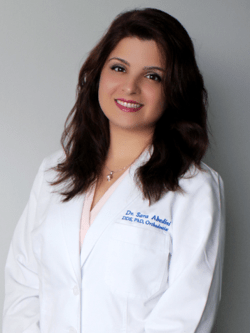 Dr. Myoungsoo Choi
Orthodontist
Dr. Myoungsoo Choi has been practicing dentistry for over two decades and specializes in Orthodontics. He attained his Doctor of Dental Surgery degree from Dan Kook University in 1991 and completed his orthodontic residency at Vanderbilt University Medical Center in 2009. He frequently attends continuing education courses and meetings with the American Association of Orthodontists and aims to provide the highest quality of care to all his patients. Dr. Choi is an active member of the American Dental Association, the American Association of Orthodontists and the Texas Association of Orthodontics. When Dr. Choi isn't practicing dentistry, he likes to play golf, read the bible, and spend time with his family.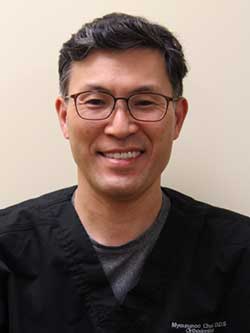 Dr. Eric Dugum
Orthodontist
Board Certified Orthodontist, Dr. Eric Dugum, was born in California and completed his Orthodontics and Dentofacial Orthopedics Residency at New York University in 2018. He graduated top of his class in 2014 and received his Doctor of Dental Medicine degree from Arizona School of Dentistry and Oral Health while simultaneously attaining a Master of Public Health degree from A.T. Still University School of Health Management with a concentration on oral cancer awareness and education. Dr. Dugum completed his undergraduate education at the University of California in Los Angeles in 2009 and holds a B.S. in Microbiology, Immunology, and Molecular Genetics. In addition to his ability to provide specialized services in Orthodontics, Dr. Dugum is well versed in multidisciplinary care that can be done in conjunction to orthodontic treatment. Dr. Dugum is a published researcher; he contributed as a Second Author in the Human Molecular Genetics Journal and undertook clinical murine genetics research that he later compiled and presented into a publication entitled "Upstream Transcription Factor 1 Influences Plasma Lipid and Metabolic Traits in Mice", he also created a researched based website to support oral cancer prevention and early detection, you can visit the site at www.StopOralCancer.org. His professional memberships include the American Dental Association and the American Association of Orthodontics. Dr. Dugum is fluent in Arabic and Spanish and when he is not practicing dentistry he enjoys traveling and spending time with his fiancé.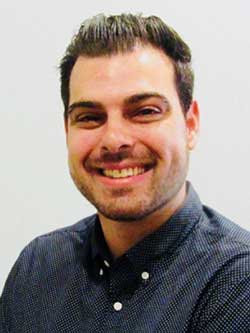 Dr. James A. Leithead, Jr.
Orthodontist
Dr. James A. Leithead, Jr., is a Board-Certified orthodontist. He completed his undergraduate studies at Louisiana State University – Baton Rouge and proceeded to further his education by attaining his Doctor of Dental Surgery and Orthodontics Residency at Louisiana State University- New Orleans. During his time with Louisiana State University, Dr. Leithead was a member of the C.E. Kells Honor Society and received the International College of Dentistry Award. Dr. Leithead's outstanding credentials combined with his naturally gifted perception of beauty and genuine concern for his patients make him an exceptional orthodontist with over 40 years of clinical experience. It is Dr. Leithead's greatest goal to provide his patients with the kind of orthodontic care he would want for his own family. His professional affiliations include the American Association of Orthodontists (Life member), American Dental Association, Southwest District Dental Association, Louisiana Dental Association, and Louisiana Association of Orthodontists. In his spare time, Dr. Leithead is an avid runner and has completed a total of seven marathons! He also enjoys participating in yearly church-sponsored dental mission trips to Honduras and spending time with his wife, children, and grandchildren.